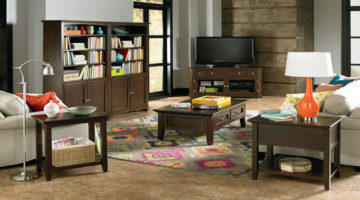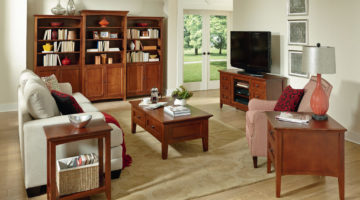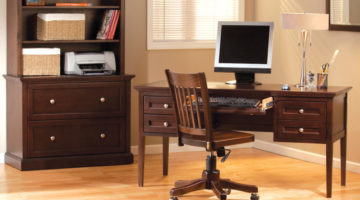 We have a large selection of bookcases at The Wooden Chair! We carry finished bookcases and unfinished bookcases for your home office, living room, bedrooms, or any other room where you need some extra storage space. 
 Below are a few of our bookcases in a wide variety of woods, styles, and size options. Standard sizes include 18″ to 48″ wide and 24″ to 84″ tall. We are also able to order custom sizes from our manufacturers to be specifically designed for your space. Some of our bookcases are great for additional storage option for home accents. We have the classic bookcase style to hold all your books in your home office. Add storage cubes to bookcases for more storage in a bedroom, laundry room, or mud room! With the variety of bookcases we offer, you are sure to find the right style for your home living needs.
Not only can you order our bookcases in custom sizes, you can order in a finish or paint that fits your home decor. Want a DIY project? Choose a finish stain or paint color in The Wooden Chair for any of our unfinished bookcases. We will also finish the bookcase in store for you to pick up at a later date for an additional charge.